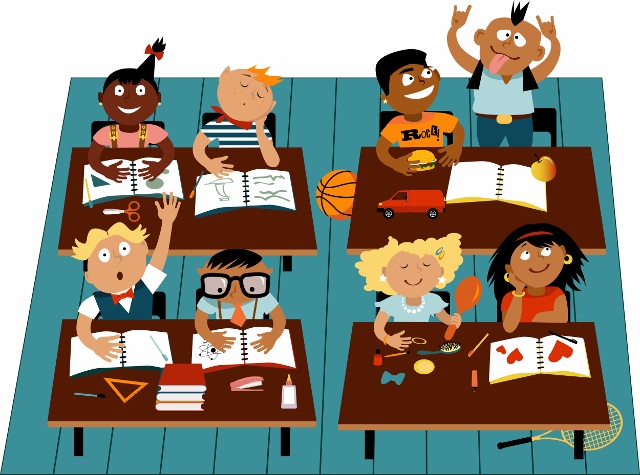 What is a Personal Credit Check-up?
We offer Personal Credit Check-Ups in the privacy of your own home. We do this on an ongoing basis and it works like this:
You sign up to have your credit checked. (click here).
You submit an online application and provide all documentation required. (Go to this link.)
I send you a Plan of Action Worksheet to complete.
The loan officer pulls your credit.
The loan officer emails you a copy of your credit report and contacts you to schedule a time to meet in a one-on-one private consultation.
Your consultation includes a step-by-step plan of action to get you on the road to home ownership.
If your plan of action requires more than 3 months of preparation, you will automatically be enrolled in our Rent To Home program.
Home Buyer Workshop Series

You can't know everything there is to know about buying a home — especially when you're a first time home buyer. However, you can do a little research and put yourself in position to succeed. This series of workshops will help you navigate the process, save money and avoid common mistakes. The workshops are given on a monthly basis and you can attend as many or as few you wish.

Each session tackles a topic and provides comprehensive information that you may not get elsewhere. For example, in Session II - The Homebuying Search we'll tell you everything you need to know about the entire home buying process (types of sales, market stats, auctions and on-line bidding) while Session III - Making an Offer and Negotiating Strategies delves into all the paperwork included in a contract of sale and provides negoitating strategies to help you make the best offer. Believe it or not, price is not always the determining factor!

Session IV - Hiccups, Setbacks and Strategies gives insight into what can happen while you're waiting to go to settlement. It explains how to prepare yourself for the unexpected and most importantly, gives you a detailed plan to follow to anticipate problems and address them before they get totally out of control.

Session V - Going to Closing prepares you for settlement day and lets you know everything that has to happen before then. Finally Session I - Money, Money, Money is our most popular workshop because it focuses on credit, credit issues, types of mortage loans and first time homebuyer down payment assistance programs. No matter which workshop you select, we guarantee that it will provide you with a wealth of inormation. Workshops are interactive and questions are encouraged. Because there is so much content to cover, each workshop provides a written workshop guide. If you want to be a smart buyer, this series of workshops is meant for you.
Session I - Money, Money, Money!
First time homebuyer programs
I can't purchase now, should I consider a rent to own property instead?
Can I purchase a home after a bankruptcy, short sale or foreclosure?
What are the different types of mortgages?
How much home can I afford?
What credit score do I need to qualify for a home loan?
What's the difference between a grant and a loan?
What does it mean when it says a condo is not FHA approved?
How much money do I need to have on hand?
Session II - Tips and Tricks for Buying a Home
Are foreclosed homes cheaper?
What's the difference between a foreclosure and a short sale?
How long does it take to buy a property?
Should I buy a single family home, townhouse or a condo?
Where can I find information about a neighborhood?
How do I buy a house at an auction? What are the rules?
Why do Fannie Mae and Freddie Mac properties have different rules?
How do I buy an estate property?
How do I make a bid on a HUD home?
Should I call the listing agent to make an appointment to see the property?
Session III - How to Write a Successful Offer and Get a Ratified Contract
What is an earnest money deposit?
Should I have a pre-contract inspection?
How do I know how much I should offer?
What are some considerations to take into account when writing an offer?
What is a contingency?
Should I have a home inspection?
What is a counteroffer?
What strategies can I use to make my offer better?
What if I change my mind after the contract is ratified?
What NOT to do while waiting to go to settlement
Session IV - Hiccups, Setbacks and Strategies
What happens if the appraised value is less than my offer?
What if I'm not satisfied with the home inspection?
What if something happens to the property before I go to closing?
What if something changes (hospitalization, illness, death, marital status, job loss or transfer) while I'm waiting to go to settlement?
What do I need to bring to settlement?
How much money do I need at settlement?
What is the ALTA form?
Do I need an attorney?
How long does settlement take?
What happens at settlement?
Rent to Home Webinar

You've heard about Rent to Own Programs, what about a program that can skip that rental step and launch you directly into buying a home? Sound too good to be true? It's not and it's happening every day.

Bad credit? No credit? Bankruptcy? Divorce? Foreclosure? Short sale? We can help you! This program is absolutely FREE and there is no obligation.
This is not some magic fix but a proven method of helping people realize their dreams of becoming homeowners. It doesn't happen overnight but it DOES happen, sometimes as quickly as 3-4 months. All it takes is your commitment and the right knowledge.
In one hour, learn what it takes to put you on the road to home ownership. To register for a Rent to Home Workshop click here.
Our workshops are free and open to the public, due to space constraints registration is required. If you're a first time home buyer and unsure about the home buying process, this free workshop may be just what you're looking for.
For a schedule of workshops click here.
To register for a Home Buyer 101 workshop click here.
To view website testimonials click here.