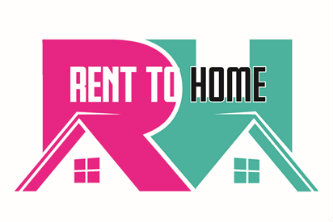 "buying is the new renting"
Below average credit, low down payment, bankruptcy, short sale, or other factors shouldn't keep you from owning a home.
If credit or other factors can be repaired and you're willing to do your part to make it happen, the Rent to Home Home Readiness Program is just right for you!
If you are currently making a rental payment each month, why not turn that into a mortgage payment instead? It's easier than you think with the Rent to Home program.

What is Rent to Home?
The Rent to Home – Home Readiness Program (RTH) helps renters or would be home owners prepare themselves for home ownership by providing intensive one-on-one counseling services for people who want to own but have challenges with their credit. We build a customized plan for you based on your timeline for home ownership. Your initial consultation is with a loan officer who develops the plan. After that I will contact you on a monthly basis to assess your progress, address any problems and provide guidance along the way.
You continue renting where you are while working our program. This program is customized to suit your individual needs. We work with you - from where you are right now - to help you get to where you want to be. You tell us when you want to purchase your home and we take it from there. We develop your personalized "plan of action" to get you home purchase ready.
The Rent to Home - Home Readiness Program is for people who:
Have little or no credit
Have credit challenges
Have had a bankruptcy and haven't established good credit yet
Don't have a lot of money in the bank
Have been working in the same field - but not the same job - for the last 2 years
Are not necessarily first-time home buyers
Have had a short sale or foreclosure in the past
We work with you:
To formulate a plan to establish, re-establish or repair your credit
To help you develop a budget
To perform a credit analysis and review
To develop a timeline for buying a home
To provide ongoing counsel, review and coaching
To participate in Rent to Home you must:
Complete the RTH Assessment tool
Allow the loan officer to do an initial run of your credit
Have income
Provide documentation as needed
Follow your customized program
Sign the Home Buyer Commitment Letter
Be available for monthly follow-up calls
Be honest about your situation and circumstances
Alert us when you have a major change in your life like a marriage, job loss, separation or divorce, injury or ongoing medical condition
The Rent to Home program works best for those who are looking to purchase within 6 to18 months. However, we will work with you whatever your timeline. You can still be on the program if your timeline is longer - just know that the temptations are greater the longer your deadline!!!! Want to know more about the Rent to Home Home Readiness program? Register for a workshop here.
Ready to get started? Sign up today!