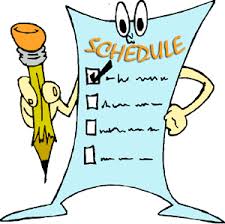 The Home Buying Workshop is held at various locations in the community. This workshop is for people who are ready to purchase a home but don't know how to take the first step. This workshop is also for those looking to purchase in the future and need information about the process.
The Rent to Home Worrkshop is for people who want to purchase a home within the next year to 18 months but:
Don't know your credit score
Have little or no credit
Have credit challenges
Have had a bankruptcy and haven't established good credit yet
Don't have a lot of money in the bank
Have been working in the same field - but not the same job - for the last 2 years
Personal Credit Check-Up

If you're planning to buy a home the most important thing you can do is check your credit. A mortgage credit score is completely different than a consumer credit score so if you're thinking about purchasing a home you need to know your mortgage credit score.
We offer Personal Credit Check-Ups on an ongoing basis and it works like this:
1) You sign up to have your credit checked. (click here).
2) You submit an online application and provide all documentation required. (Go to this link.)
3) I send you a Plan of Action Worksheet to complete.
4) The loan officer pulls your credit.
5) The loan officer emails you a copy of your credit report and contacts you to schedule a time to meet in a one-on-one private consultation.
5) Your consultation includes a step-by-step plan of action to get you on the road to home ownership.
6) If your plan of action requires more than 3 months of preparation, you will automatically be enrolled in our Rent To Home program (see above).